Traditional yemenite silver filigree multi drop necklace. Every drop decorated with garnet gemstone. I used small golf filled balls as well.
It is a symbol of fertility, good luck and happy life. Such jewels were worn by Slavic and Viking women. ◆Material: sterling silver, labradorite ◆Size: 1 1/2 inches Going with 18 inches silver chain.
Out of stock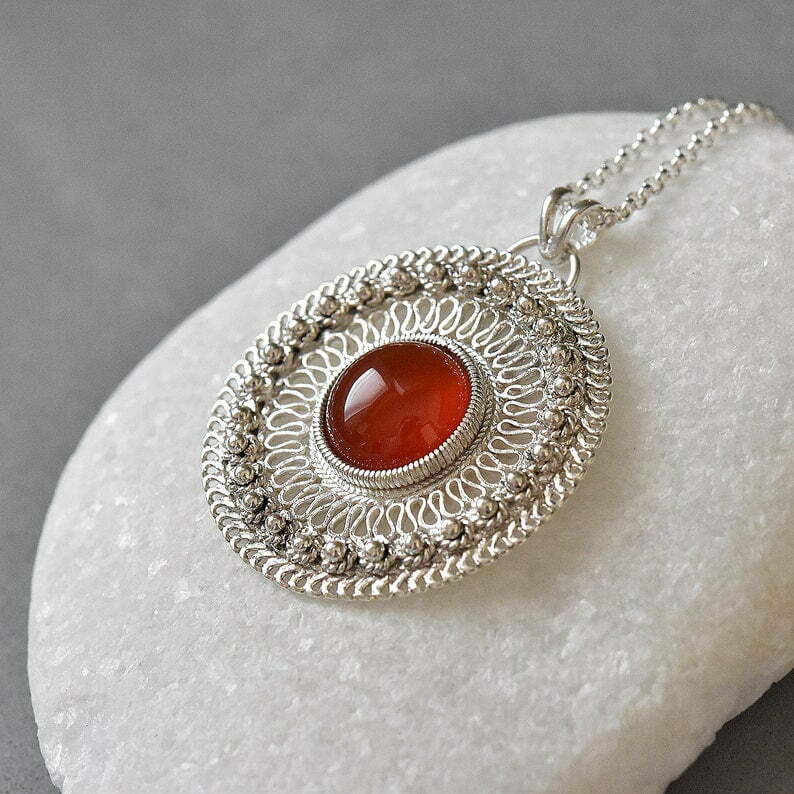 Amazing traditional filigree Yemenite pendant, decorated with Carnelian stone was totally handmade in our studio. The size of the pendant 1.4 inches ,going with 18 inches silver chain (could be changed upon your request).