XL Sterling Silver dangle earrings, Handcrafted circle Bohemian earrings, Statement earrings, birthday gift for wife Diameter 45 mm. Sterling silver 925.
Out of stock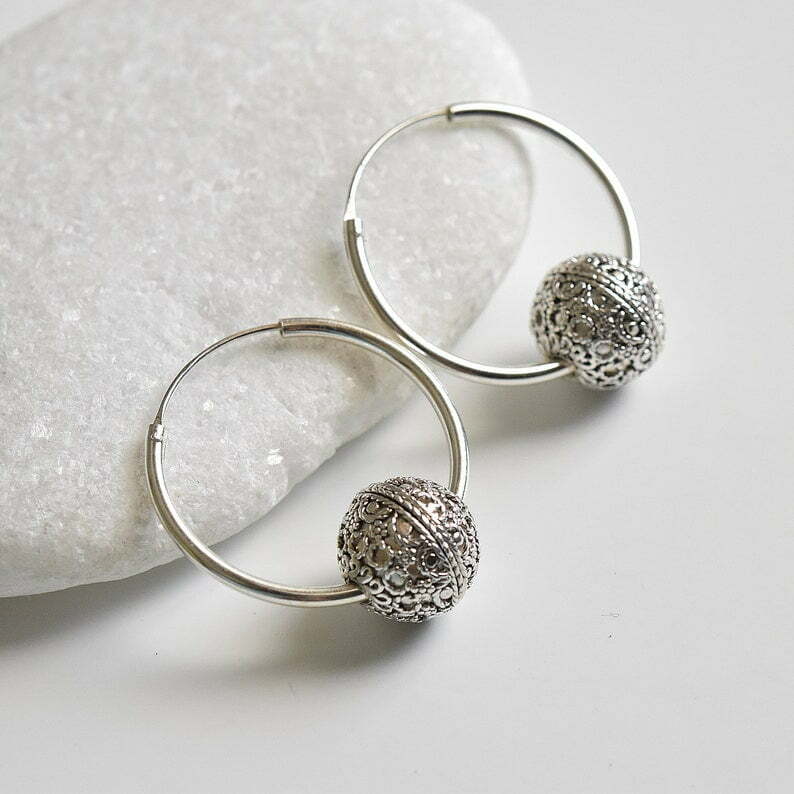 Silver Hoop Earrings with charm, Large silver hoops, Tribal hoop ball earrings in sterling silver, Statement earrings A delicate hoop sterling silver earrings, decorated with traditional Yemenite filigree silver ball . The diameter of silver ball- 1/2 inches. Diameter of the earring- 1 1/4 inches
Long statement silver filigree earrings. The size-2,5 inches(6,5 cm).
Gorgeous statement sterling silver filigree earrings . The length-2 1/2 inches