Out of stock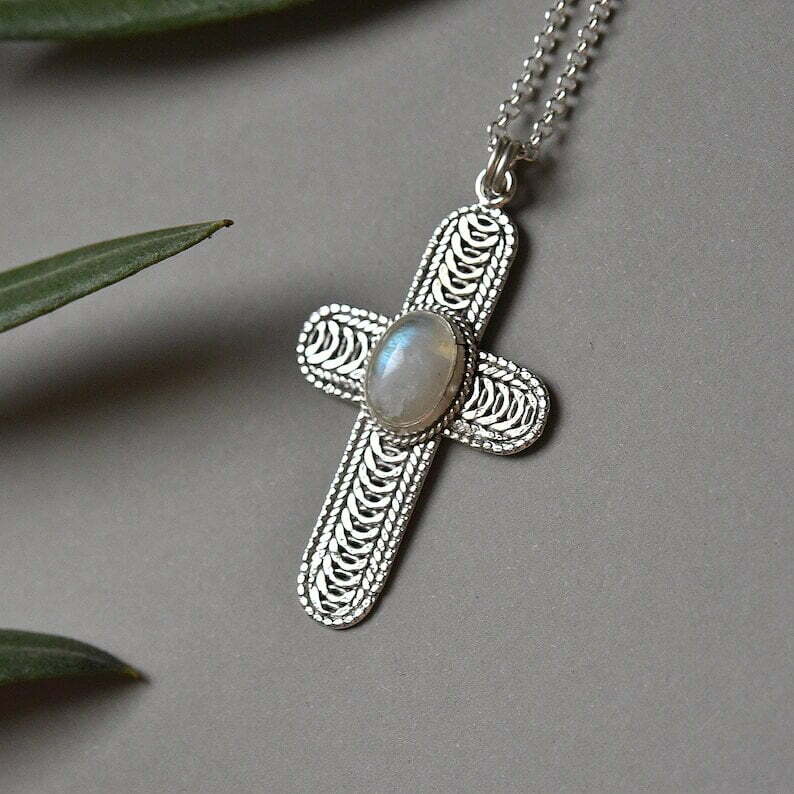 Silver filigree moonstone cross necklace.
This handcrafted statement pendant features a gorgeous piece of Moonstone that has an incredible blue flash in the light! Oxydized and polished. ???? MOONSTONE LORE: Rich in historical significance, Moonstone was admired by the Romans for over 2000 years, as they believed it was born from solidified rays of the moon. Legendary as 'The Traveller's Stone,' Moonstone is great for protection at night or on the water. It is a great stone to keep during a first love or any new relationship. It helps creativity, confidence and self expression, and helps its wearer be more successful in their day to day working activities. ◆Material: sterling silver, moonstone ◆Size:29x28mm Going with 18 inches silver chain.
Amazing delicate filigree silver necklace in the shape of the moon with moonstone in the middle. Size: Width- 1.5 inches. Going with 18 inches silver chain.